Course Summary
Course Objectives

Over the course of this two-week programme, you will:
Receive an overview of the major themes of engineering, such as robotic, mechanical, construction and aeronautic engineering
Gain an insight into future trends in engineering, and the challenges that future engineers will face
Participate in Q&As with guest speakers from leading academics in the field of Engineering
Play an active role in our Time To Shine ceremony, presenting solutions of engineering challenges to your peers
Develop and apply core 21st-century skills through fun and engaging lessons, including critical thinking, communication, creativity and collaboration
Download Course Factsheet
 
View dates and fees here
Price: £4,900
Ages: 15-17
Duration: 2 weeks
English Level: B1+ (Intermediate and above)
Maximum Class Size: 15
Academic Content: 25 Hours Per Week
Language Support: Included
Starting Dates: 7th July, 21st July, 4th August 2024
Location: Sancton Wood School, Cambridge
Accommodation
Students will reside in purpose-built accommodation with modern facilities located a short walk from the train station and the school.
Extracurricular Activities
Every evening our enthusiastic College Mentors lead well-being activities and events aimed at creating a socially inclusive collegiate atmosphere. Our vibrant social programme gives students every chance to make new friends besides their classmates; thus improving our students' communication and teamwork skills, and forging a closely-knit campus community.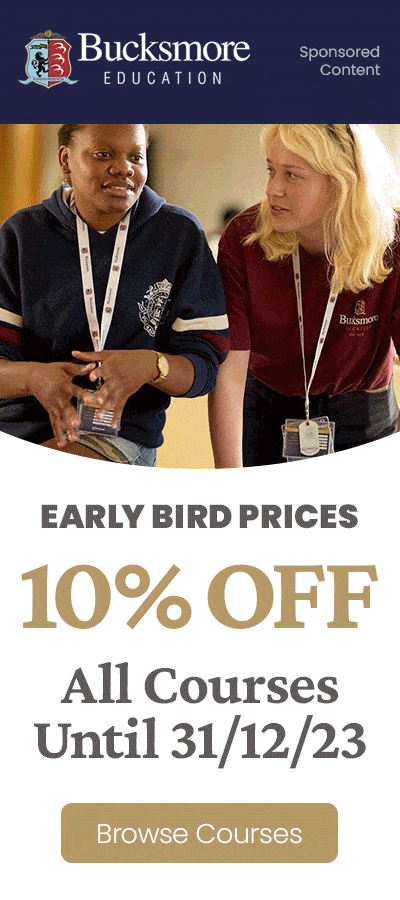 Taking place across three different Oxford campuses, SBC Oxford College gives students the chance to improve their English skills by studying one of the six subjects on offer.
Request More Information
About this Course
By filling in this form you acknowledge that your enquiry will be sent to the provider running this summer course or an equivalent provider offering a similar course.