Bucksmore Education
Four decades of experience running summer schools has made Bucksmore one of the leading providers of summer education in the UK. Students aged 10-18 have the opportunity to immerse themselves in a British boarding school or University as they delve deeper into one of the extensive range of subjects on offer. Bucksmore take particular pride in their purposeful and rigorous academic continuum, carefully structured, industry aligned and externally certified, and packed with exciting content and activities to help young people to successfully find and pursue their passion pathways. All courses provide at least 20 hours / week of tuition, along with at least 2 cultural excursions.
Bucksmore operates from world-renowned venues such as University of Oxford, University of Cambridge, King's College London, and prestigious boarding schools based in Oxford, Kent, Surrey and East Sussex. View all dates and fees for summer 2024 here.
Features
Live in genuine Oxford and Cambridge University accommodation, or in a top boarding school
Extensive range of courses for students aged 10-13, 13-16, 16-18, with flexible options
A highly experienced summer school provider, with accreditations from major accrediting bodies
High-calibre tutoring faculty from leading institutions
Strong focus on personal as well as academic development
What's Included?
Full-board accommodation
Minimum 20hrs / week of tuition
At least 2 excursions / week
24hr supervision, staff-student ratio of 1:7
Complimentary airport transfer service
Student travel insurance
Accommodation
Single and twin rooms depending on campus
Separate sleeping facilities for boys and girls
Full internet access
Laundry
More information
Course Summary
Reviews & Testimonials
Reviews online
Testimonials
My stay with Bucksmore was absolutely perfect! The counsellors were all very welcoming and made sure that everybody had a great time. The classes were very interesting and I really appreciated that we were only 11 students in each class. The best part was how I got the chance to meet so many nice people from various countries!
I spent two weeks this summer at Plumpton College and I absolutely loved it! I chose the Bucksmore Summer course and I really enjoyed it. The activities and excursions planned were very interesting and amusing. It's a very good way to experience different ways of living and also meeting new people from different places.
I had such a great time there. I met a lot of new friends. Everyone was very kind and every day we had fun. Thank you Bucksmore for amazing experience.
People liked...
Interesting excursions
Small class sizes
Helps students prepare for future courses
People didn't like...
Not many student reviews online to refer to
Choose Bucksmore if...
You're looking for a more practical experience where you can apply your theoretical knowledge
Company Description
Bucksmore Education offers ambitious international students aged 10-18 the opportunity to spend their summer studying at some of the most prestigious and renown institutions in the world. With locations in the United Kingdom and the United States, our students can choose from a broad range of subjects, including English language, Music and Audio Production, Animal Care, Medicine, pre-university courses, and much more.
Established in 1979, Bucksmore Education is steeped in history and tradition with a track record of developing high quality and innovative academic programmes, within the context of the Bucksmore Education Continuum. Over the last 40 years, we have welcomed over 42,000 students of 120 nationalities to the ever-growing Bucksmore Education family where lasting friendships are formed and unique experiences are shared.
Established for more than 10 years
Fully accredited by all major bodies
Excellent and accessible student reviews
Authentic Oxford University college campuses
Study with top academics & tutors
Flexible booking options + extras
Key Details
Year founded: 1979
No. Students: 1600 / summer
Accommodation: University & Boarding School
Age Range: 10-18
Hours of Tuition / wk: 25
Typical Duration: 2 weeks
Dates & Fees
Fees from: £1560 / week
Dates: June - August
Duration: 2 weeks
Age Range: 10-18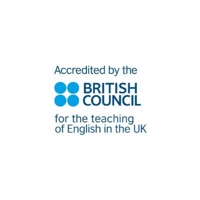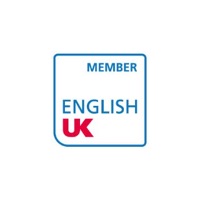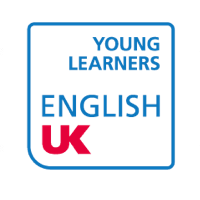 Contact Bucksmore Education