The Bucksmore Education early-bird offer ends on 31st December 2022 which leaves just over a month until prices return to full tariff rates! Bucksmore have already welcomed students from Germany, Italy, Thailand, Pakistan and the UK, to name a few, and are excited to welcome even more as the year progresses.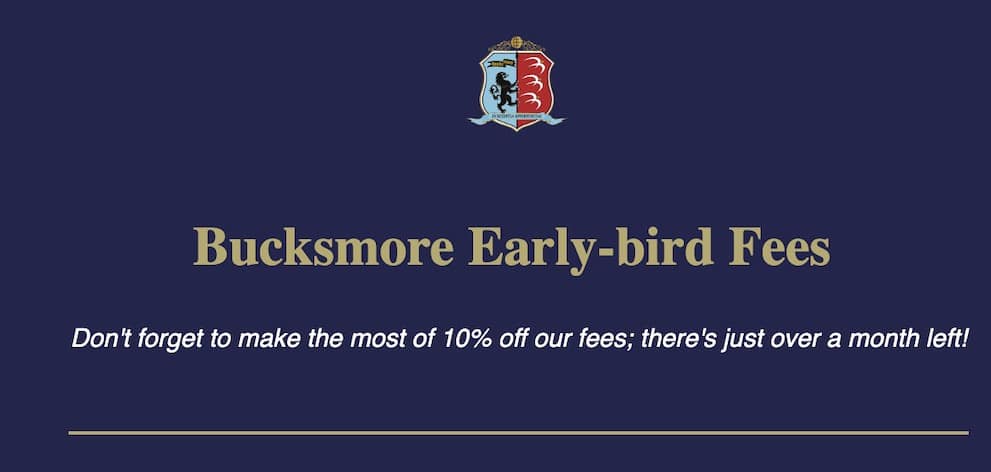 The reservation fee of £500 must be paid before 31st December 2022 to secure the discounted rate. Full fees are then due on 30th April 2023.
Download the fees sheet here.
Bucksmore have more than 30 subjects and courses available this year, including brand new academic enhancement courses offering university/industry certifications. Their education team have been working hard to make sure every course syllabus is full of interesting, challenging and innovative content that will help students discover their passion pathways and ambitions. Full course outlines will be available in early December but in the meantime, you can download the detailed Course Finder for more information on Bucksmore programmes.
Enquire Now