Course Summary
Everything that we are and all that surrounds is is made up from cells, genes, atoms and molecules. Learn the Universal language of science and you can apply it to anything! From the origin of life to exploring outer space, we'll spark your curiosity on our Science Explorers course. Grab your goggles and your lab coat and join us for a thrilling journey into the recipe of life!
Tutorials with qualified academics
Live at a historic academic setting
Enjoy social activities and day trips
Benefit from small class sizes with engaging, expert tutors.
What's Included?
All teaching, including tutorials (1 or 2 students per tutor), small group seminars (8 students or less) and skills development workshops
Accommodation and breakfast every day
All evening meals including those at local restaurants
A graduation ceremony
All programmed visits and excursions
Airport transfers (UK courses only and conditions apply)
Access to Oxford Summer Courses Foundations
Accommodation
When you apply to study at our Juniors Summer School with Oxford Summer Courses, you'll have the choice of staying in a private or shared room, depending on availability. Our expert team will assign you to one of the prestigious boarding schools where our Junior Summer Schools take place. Our dedicated DBS-checked staff are accessible around the clock in nearby corridors, and parents will receive regular communications, ensuring your child's comfort and safety.
Tuition
Our teaching for 9-10-year-old students is focused on interactive and task-based learning. You will be taught by experienced primary teachers, who are there to inspire and engage you with the subjects they are passionate about. Our courses run over a week, and during this time you will develop your subject knowledge through multimedia presentations, group work, games, problem-solving, and project work with a meaningful real-life focus.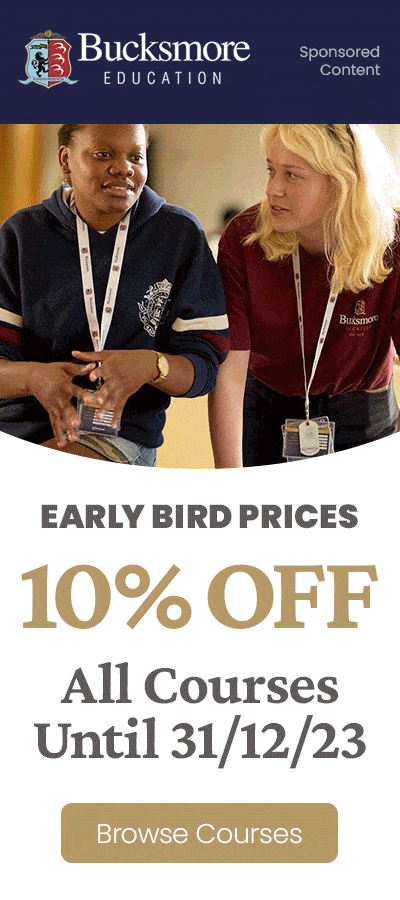 Summer course provider offering an authentic experience of life at world-famous universities.
Request More Information
About this Course
By filling in this form you acknowledge that your enquiry will be sent to the provider running this summer course or an equivalent provider offering a similar course.