Course Summary
Perhaps the greatest challenge facing humankind is anthropogenic climate change, the rapid warming of the earth's temperature driven by the consumption of fossil-fuels and emission of greenhouse gases into the atmosphere. In this course you will investigate the political challenges and economic consequences of both action and inaction on climate change, utilising case studies on a local, national, and international scale.
The course begins with an introduction to the principles of environmental sustainability, exploring some of the legal, regulatory, and economic changes needed for a low carbon and socially equitable transition. You will progress to an in-depth examination of environmental policy and governance, investigating the dynamics and processes shaping global environmental politics today. An important aspect of climate change is that some of those least responsible for emissions are likely to suffer the greatest impact from rising temperatures, and in the final part of the course we will consider global warming and climate change in terms of social justice, human rights, and intergenerational equity, asking how we can achieve a 'just transition' to a decarbonised world.
This varied and interdisciplinary course will provide you with a deep understanding of this vitally important global challenge.
Philosophy, Politics, and Economics (PPE) is a combined interdisciplinary area of study which has been taught at the University of Oxford since the early 20th century to equip students with the breadth of expertise required to understand and influence the world around us.
Live and study in Lady Margaret Hall, one of Oxford's finest colleges
Learn from experienced academics using the tutorial system
Enjoy meals in hall, experiencing life as an Oxford student
Gain new skills to take you further in your future academic or professional career.
What's Included?
All tuition, including lectures, seminars, and tutorials
Assessment, transcript of academic performance, and certificate
A co-curricular programme of skills workshops and guest speakers
Access to the Lady Margaret Hall College Library
Bed & Breakfast accommodation in a single bedroom with private bathroom throughout your programme
Lunch and dinner in the College Dining Hall Monday to Friday
A full Social & Cultural Programme, including two excursions to other English cities per three-week programme session
A high-quality printed class photograph
Formal Graduation banquet
Accommodation
You will stay in College accommodation onsite at Lady Margaret Hall, in en suite bedrooms normally occupied by our undergraduate students during term time.
You will eat breakfast each day in the Dining Hall, and lunch and dinner will also be provided in College on each of your teaching days. On the final evening of the course there is a Graduation Formal Hall, when students dress up in their finest outfits for a special banquet served in the Dining Hall.
Tuition
Teaching:
LMH Summer Programmes are designed and delivered by experienced academics from Lady Margaret Hall and across the University of Oxford, and are taught using the Oxford teaching model, which emphasises personalised small-group learning.
In a series of thought-provoking lectures and lively seminar discussions you will learn about cutting-edge research, expand your core knowledge, and explore new ideas and concepts among peers with diverse international perspectives and academic backgrounds.
Tutorials, the conclusion of each week's study, are an intellectual thrill. They are a unique opportunity for focused and personalised attention from an expert academic and a space for enthusiastic debate of important ideas. Alongside no more than two to three other students, you will present and discuss your work, accept constructive criticism, and engage with the ideas of your fellow students. These rigorous academic discussions help develop and facilitate learning in a way that cannot be done with lectures alone.
Assessment:
On a three-week LMH Summer Programme students produce one piece of assessed work every week, which is submitted to the tutor and then discussed in a tutorial. At the end of each week you will receive a percentage grade for your submitted work. Each week's work counts for a third of your final percentage grade, so your final grade is an average of the mark received for each piece of work. Students who stay for six or nine weeks will receive a separate grade for each 3-week course.
Academic Credit:
Lady Margaret Hall will provide a transcript of your assessed work, and can send this directly to your home institution if required. LMH Summer Programmes are designed to be eligible for academic credit, and we will communicate with your home institution to facilitate this as needed. As a guide, we recommend the award of 15 CATS / 7.5 ECTS / 4 US Credits for each 3-week course.
Extracurricular Activities
Would you like to join a pub quiz, visit a medieval castle, or go punting on the river? Our team of Residential Advisors are here to help you get to know other students, explore the city, and have an authentic experience of life as a student at an Oxford college.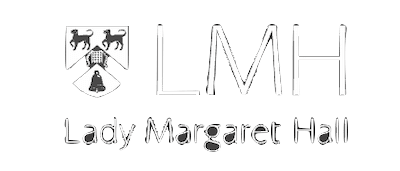 A historic and beautiful college of the University of Oxford with its own intellectually challenging summer school.
Request More Information
About this Course
By filling in this form you acknowledge that your enquiry will be sent to the provider running this summer course or an equivalent provider offering a similar course.