Course Summary
Unlock your creative potential on an exciting course which combines academic literary analysis with the opportunity to explore and develop your own writing voice. You will examine the literary genre of life-writing in its various forms, including biography, autobiography, and memoir, through close reading and analysis of key texts from diverse periods and authors such as Olaudah Equiano, Virginia Woolf, and Hermione Lee. You will explore and discuss life-writing modes, themes, and techniques, thinking about literary devices, experimentation, the roles of narrative and truth, and the subjectivity of personal and cultural memory. You will put these skills and discussions into practice with the opportunity to produce your own life-writing and receive personalised feedback in workshops and tutorials. This course will develop your literary analysis, hone your writing skills, and unlock your creative potential.
Live and study in Lady Margaret Hall, one of Oxford's finest colleges
Learn from experienced academics using the tutorial system
Enjoy meals in hall, experiencing life as an Oxford student
Gain new skills to take you further in your future academic or professional career.
What's Included?
All tuition, including lectures, seminars, and tutorials
Assessment, transcript of academic performance, and certificate
A co-curricular programme of skills workshops and guest speakers
Access to the Lady Margaret Hall College Library
Bed & Breakfast accommodation throughout your programme
Lunch and dinner in the College Dining Hall Monday to Friday
A full Social & Cultural Programme, including two excursions to other English cities per three-week programme session
A high-quality printed class photograph
Formal Graduation banquet.
Accommodation
You will stay in College accommodation onsite at Lady Margaret Hall, in en suite bedrooms normally occupied by our undergraduate students during term time.
You will eat breakfast each day in the Dining Hall, and lunch and dinner will also be provided in College on each of your teaching days. On the final evening of the course there is a Graduation Formal Hall, when students dress up in their finest outfits for a special banquet served in the Dining Hall.
Tuition
LMH Summer Programmes are designed and delivered by experienced academics and experts from Lady Margaret Hall and across the University of Oxford, and are taught using the Oxford teaching model, which emphasises personalised small-group learning. Each week you will take part in a range of class types, including lectures, seminars, and tutorials.
Extracurricular Activities
The academic programme is the fundamental core of an LMH Summer Programme, and you will have a busy schedule of lectures, seminars, tutorials, and independent study time. Outside of your study time, however, our Resident Advisers are here to help you get to know other students, explore the city, and have an authentic experience of life as a student at an Oxford college.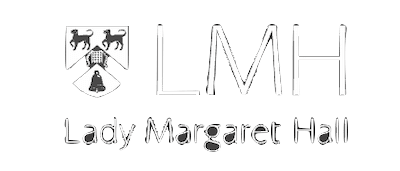 A historic and beautiful college of the University of Oxford with its own intellectually challenging summer school.
Request More Information
About this Course
By filling in this form you acknowledge that your enquiry will be sent to the provider running this summer course or an equivalent provider offering a similar course.